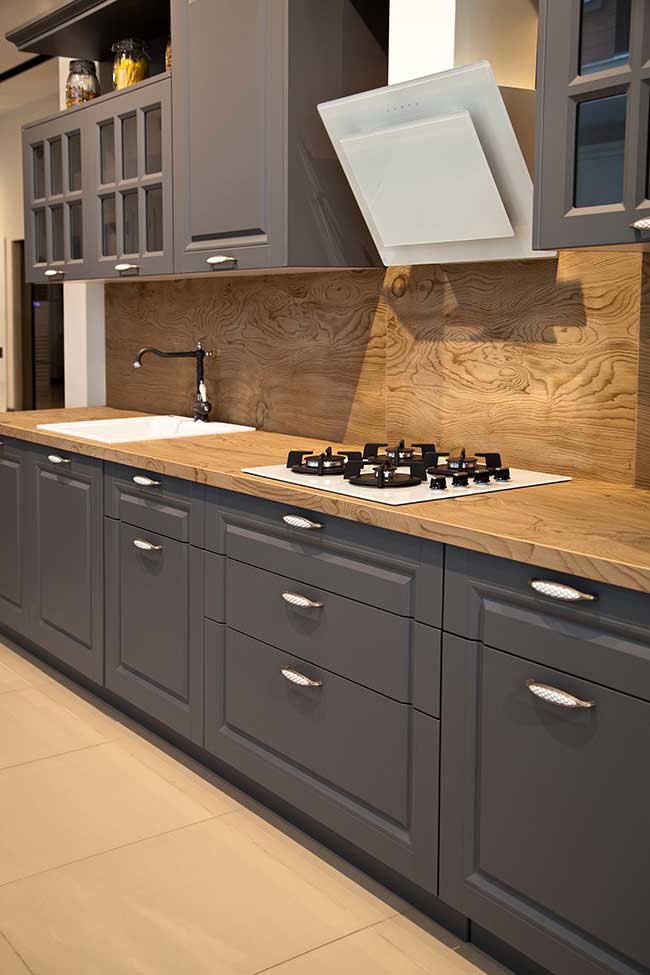 Upgrade the Cabinetry in Your Home
Victoria's Marble & Granite LLC has the cabinet choices you need to complete the remodel of your kitchen, bathroom, or garage. We will work with you to make a plan that will fit both your vision and remodeling budget.
Come to our showroom for a visit to see the cabinets we offer. With our in-home consultation, we can bring samples of the cabinets upon request.
You can always expect a fast turnaround time from us on granite cabinets. We'll make sure to complete our work within your timeframe. Call to learn what warranties are currently being offered on cabinets.
The Best in Cabinetry With Excellent Prices
We provide for you the highest quality of cabinetry because of our network of well-known suppliers. Our relationships with these suppliers allow us to offer you excellent prices on the cabinets you desire.
We will provide you with a FREE estimate on all materials and perform an in-home consultation to make sure you receive the right product for your space and lifestyle needs.
Purchase Cabinets That Fit Your Style
Durable products
Excellent craftsmanship
Pricing to fit every budget
Create a functional environment that fits your lifestyle
Many colors and styles to choose from

The reputation is building every day
Why Choose Us?
We've been around since 2009 and have grown because we've always been dedicated to delivering a better experience to our customers.
Fast, easy and FREE quoting
Get your free estimate now or speak with a Victorias Marble and Granite showroom representative.

Knowledgeable people
We'll take the time to answer your questions and help you pick the best stone for your project.

Dedicated customer service team to help you
Once a customer, always a customer. Call us any time you have a question or concern and we'll do our best to help.

Professional installers
Really good installers are hard to find. Our team of installers take pride in their workmanship and customer service.